Out of 800,000 plus customers,
98.8 Percent of them are delighted at our services.
We would like to introduce our customers' voices.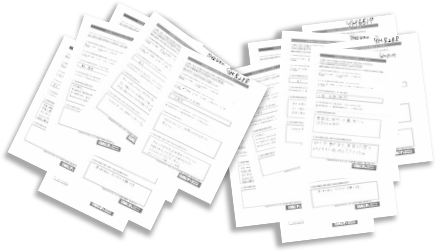 Here is a list of raw testimonials.
These questionnaires are enclosed with every package, and collected when they are returned.
We check carefully every return by our hands,
and pertinent advices have been put into practice straightaway.
Our customers' kind sugestions expand our perspective!
For the further inquiry, please feel free to contact us.